Schedule Your Service at Northtowne Hyundai Kansas City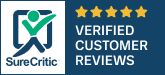 Service Appointment Request
Sales: 888-518-3710 | Service: 888-518-3710
Today's high technology cars require a large amount of attention, and we have the state of the art facilities to accommodate complications that may arise. Our fully trained technicians at your Kansas City Hyundai dealer are here to relieve you from the headaches that may come from car problems as well as regularly scheduled maintenance. To request a service appointment, please fill out all applicable information below.
ATTENTION CURRENT RECALL NOTICE CUSTOMERS:
For accurate Service Appointment times please
CALL
888-518-3710
 instead using the online Service Scheduler.